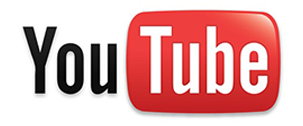 YouTube is a video sharing website on which users upload, share and view videos.
For those that love statistics, On YouTube there are over 4 billion hours of video which is watched each month.
YouTube is beneficial in so many ways to a company because its content is so powerful. In today's society people prefer to watch something rather than read it – making YouTube a prime target for mass markets.
Having company videos makes everything more personal. It puts a face to your company, and by doing that ensures trust with potential customers
An even more important factor when discussing the benefits of YouTube is that its SEO friendly – this means that when a term is searched for in major search engines, a video will stand above the other links.
Panacea Social Media's customisation of your YouTube channel will include:
Company logo
Company Information – about us, location, contact details
Video Editing
Regular updates and following relevant target markets
We manage the updates, analysis, monitoring and implementation of all the YouTube activity so you don't have to worry. We will then measure on a monthly basis the amount of views that your videos are receiving and the level of engagement with your followers.